Establishment of More Than 500 Innovative Projects and 11 Study Offices at Kasdi Mrbah University in Ouargla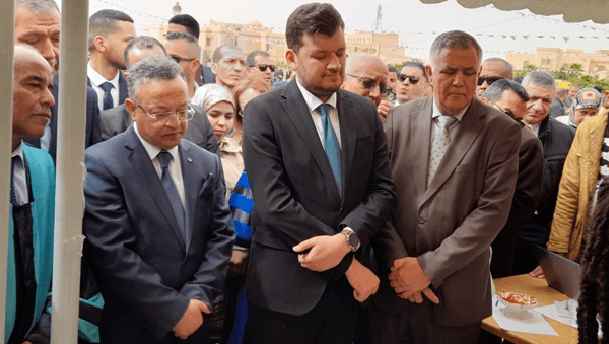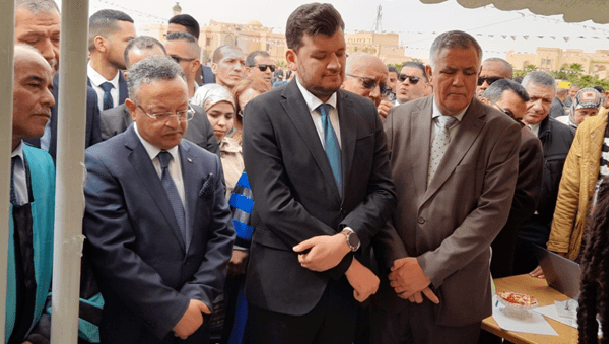 On Monday, March 6, 2023, the minister of higher education and scientific research Mr. Kamal Baddari, was accompanied by the minister of knowledge economy, startups and micro-enterprises Mr. Yacine El-Mahdi Oualid on a working visit to the wilaya of Ouargla, in order to oversee a number of research and pedagogical centres.
The ministerial delegation commenced the visit with the inauguration of a complex dedicated to startups, at the library of the university pole 3, which includes three faculties in technology. On the same occasion, they visited an exhibition displaying more than 700 emerging companies in different fields, such as renewable energies, hydrocarbons, geology, environment, green economy, agriculture, biology, health and industry.
Both ministers also looked at the activity of the university business incubator, which represents a structure for receiving and accompanying the creation of micro-enterprises and startups. It should be noted that, the national state-owned oil company SONATRACH, works as an economic and social partner to this incubator.
The ministers also visited the scientific research Centre, which has several research laboratories. Later the same day, the delegation inspected the technical platform for pihsico-chemicals analysis, which also has developed 30 innovative projects for startups in different domains. The ministerial delegation concluded this working visit with the inauguration ceremony for the artificial intelligence house.
On the same occasion, the minister of higher education and scientific research stated that:" Startups which have been renovated by university are seen as added values to the national economy, by providing richness and job opportunities", stressing that:" these innovative projects are related to different domains, which would contribute to the achievement of local development". He also praised the efforts made by the university family, to promote entrepreneurship. Noting in this regard, that the university of Kasdi Mrbah in Ouargla, is currently counting more than 500 innovative projects, in addition to other 11 innovative projects, independent of the research office, and fall under the ministerial resolution no. 1275, related to (turning a university degree into a startup using university patent).
The minister of knowledge economy, startups and micro-enterprises, for his part, emphasized the importance of direct coordination between his ministry and the ministry of higher education and scientific research, in order to develop the atmosphere of entrepreneurship among universities, in addition to ensuring the necessary accompaniment for students with innovative projects within their entrepreneurial path.